Yesterday I went biking outside for the first time in about 10 years. For the past month I had been getting the urge to get back on my bike. So I went out to Creve Couer Park and did about 4 miles in 45 min.
Considering I had not done this in (again) 10 years, I was pretty proud of myself. I did find out through this first bike ride that I needed to take my bike to a shop and get it tuned up BADLY. I noticed when I went riding that my tires were almost flat even though I had put air in them. My seat would slide down even after adjusting. So I took my bike to R.E.I. out in Brentwood yesterday evening and I tell ya their customer service was top notch.
One of guys working in the bike shop area put the proper amount of pressure in my tires, put on some new pedals that I bought earlier, adjusted my seat and gave me excellent tips on my bike. Afterwards I took it back out to my car where it took me about 5-10 min to put back into my back seat. A bike rack will definitely be in my future....
After that I went back in to R.E.I. and checked out their locks and cables, I saw a few that picked up and thought it would be fun as hell to play horseshoes with.
Eventually I left and make it back home and chilled out for the rest of the evening.
Then today, I decided I wanted to go biking again. I went back out to Creve Couer Park and put in about 7 miles in around the same time as yesterday. Did pretty good overall.
Except for the time I fell off of my bike.......Yep I hit a dead end during my bike trail and wanted to get off my bike for a moment and wouldn't ya know, my shoes which have cleats on the bottom which where connected to my pedals that were for cleat inserts wouldn't slide off so I could stand....so needless to say, I had to brace for the impact which came. All I can say thank god I fell into a bush and there was no one around to see me fall. I think I would have been more embarrassed if anyone had seen me versus the bruises that I encountered on my left arm and leg.
That's my bruised arm:)
Well after getting myself situated after that fiasco I get back on my bike, flip my pedals over to the alternate side which is flat and ride myself on back the trail and wonder why in the hell my shoes didn't slide out. Oh well I did better today overall in my riding and that's all that matters. So hopefully as I ride more the pain that is my ass (literally) will go away and I can enjoy myself more and of course more importantly I will not fall off of my bike and embarrass myself any further. Oh well this evening was capped off with seeing Men & Black 3 with my parents at the Regal Cinema located in the St. Louis Mills. I saw a friend Amanda from the gym, which reminds me, I need to get my butt back in. I miss Katrina's Zumba Classes!
I'm back home now relaxing watching Action Jackson with Carl Weathers, which reminds me that I can't wait to see Ms. Daisha Putman this Thursday for my first hair appt. at Christopher Steven's Salon since my big chop. I've been able to maintain my hair somewhat with regular washings and keeping it moisturized but I'm not trying to shape up a box like this.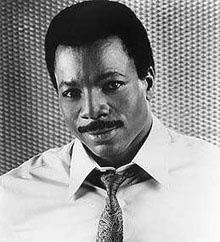 Until the next episode....
All That MsJazz