Saturday morning I woke up early and washed my hair since I knew I would be super busy this weekend. First thing on the agenda was to attend a Natural Hair meetup that was held at the Regional Arts

Commission

of St. Louis in the Delmar Loop. I wanted to at least get in one hour since I was attending a wedding right across the street at the Moonrise Ho

tel.
The host for this event, A CURLY ART AFFAIR, was Saint Louis

l

ocal, Sunshine. The guest of honor was actress and comedienne Kim Coles. Upon entering I received a bag with a few items ins

ide.

There were various vendors there also on

the first and second floors

including my beautician Daisha Putman with The Christopher Stev

e

ns Salon. I made sure to hit up all the vend

ors for business cards.
Inside my goodie bag
While taking pictures I noticed a cute pair of earrings that I thought I might

add to my collection.
There also was a room on the second floor where there were speakers that were talking about their various hair experiences. I recognized two speakers, the bloggers behind Glamazini and My Natural Reality. The other two speakers were from

N

aturally

F

ree

T

o

B

e

M

e and
K

inky

C

urly

C

oily

M

e.
Now there was someone there in particular that I really wanted to meet. Ash, is an artist who has made some amazing pictures. I even contacted her back in February and informed her that I would like a self-potrait in the future. We spoke for a little while and I told her I would definitely be in touch. Check out her website at Ash The Painter and you will definitely see what I'm talking about.
Act 2:
Jovan and Sauntura Jones Wedding
So after going to the Natural Hair show for a hour, I make my way to the Moonrise Hotel and I go inside and greet the groom. The wedding is taking place on the roof of the hotel and I must say it was very pretty. The weather wasn't an issue and the bride was

gorgeous

! The colors were plum and eggshell. The bridesmaids look beautiful and the groomsmen very handsome. The ceremony went at a nice brisk pace and the reception was great with upbeat music and a few finger foods as well as some sweet treats were enjoyed by all. I had a great time and wish my nephew and new neice all the happiness in the world. They also surprised us that they are

expecting

this

August. Congrats to the new couple;)
Intermission:
Went grocery shopping with mom

.
Act 3: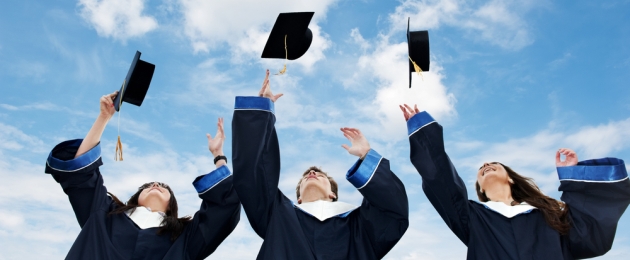 By the time I got back home with my mom from grocery shopping I had to immediately get ready for a graduation party that I was invited to that was being held at Sq

W

ires Resturant. It is located in Lafayette Square, a historical district in Saint Louis. The houses are beautiful!!! So I had a great time with Zippy, Mike and Zippy's brother (whose name I have unfortunately forgetten, but the conversations I have not. lolol)

I along with Zippy enjoyed for an appetizer the Baked Brie.
Baked Brie - figs, dates, golden raisins, pecans & maple,
herb crostini & sliced baguette
For my main course I just decided on some French Onion Soup. So as we are enjoying ourselves a few more of their friends join us and after we are finished with dinner we decide to head across the street to Bailey's Chocolate Bar for dessert. Since I already was full by the time dinner came around, I opted out of

the sweets. Overall I had a great time and I'm so proud of Mike!
my look for the day
Bonus:
St. Louis Cardinals vs Milwaukee Brewers
On Sunday I was excited because I had tickets for the baseball game and was hoping a friend of mine could come with me, but unfortunately it didn't happen, so I had tried giving them away to some friends but they already had plans so I decided that I was going to just go by myself and made my way to UMSL South Metrolink so I could take the train to Busch Stadium. By the time I was on the train I knew it was going to be an issue with so

many people crammed in like a bunch of sardines. It brought back some old times when I used to take the train to get to high school downtown.
Unfortunately the lack of manners has become an epidemic with black teenagers especially when riding public transportation. I tell ya I couldn't WAIT to get off that train and make my way into the stadium. While enjoying a snack I saw a few coworkers and we chatted for a while. Afterwards I just walked around the first level and made a complete circle around the stadium, I didn't even get to my seats which were in section 372. I had a better view just walking around

:)
I left around the top of the 7th inning but made sure to take pictures before d

eparting.
So the return trip back on the Metrolink was even WORSE than on the way there. I thought a few fights were going to break out. I couldn't wait to get back to my stop and get home. Overall I had a great but VERY BU

SY weekend. School lets out for the kiddies
Until the next episode....